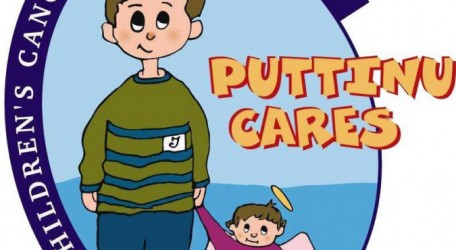 Maltese generosity is as legendary as their hospitality and organisers of Global Run Valletta 2016 are hoping that participants bring this same spirit to the cause of Puttinu Cares when Valletta's very own world-standard race kicks off on Sunday 30th October 2016.
Global Ports Holding – the world's largest cruise port operator and the majority shareholder in Valletta Cruise Port – has selected Puttinu Cares for its inspiring work in supporting the needy, especially those locked into a battle with cancer.
"As a passionate runner myself, I can say that nothing feels more alive than finishing the line. Puttinu Cares is a perfect match for Global Run Valletta for it is dedicated to help people cross that important line in life and keep their aspirations and hopes alive," said Stephen Xuereb, Chief Operating Officer of Global Ports Holding and Chief Executive Officer of Valletta Cruise Port.
The 10K and 5K races and a 5K walk are expected to attract the attention of avid runners and professional athletes both in Malta and from other countries.
The fee to enter the 10K run is €10, and €5 for the 5K run and the 5K walk. The organisers announce that all the fees collected will be donated to Puttinu Cares.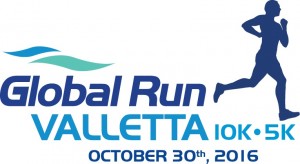 "Global Run Valletta is a remarkable new effort to elevate the profile of Valletta, and thereby Malta, and Puttinu Cares and its mission stand to benefit from the international spotlight this event will bring on us. Being the recipient charity is a great recognition of the work of Puttinu Cares. We think that the choice of Puttinu Cares is a great finisher's medal even before the race has begun," said Dr Victor Calvagna, chairman of Puttinu Cares Foundation.
Global Run Valletta will be a new race promoting running and active lifestyle, as well as positioning Malta on the map for international road races. Past Global Runs have been held in Kotor, Montenegro and Bodrum, Turkey. This high-quality event will be held in accordance with the regulations of the Malta Amateur Athletics Association (MAAA) and the International Association of Athletics Federation (IAAF).
For detailed entry information and registration one can visit HYPERLINK "http://www.globalrunvalletta.com" www.globalrunvalletta.com. The excitement surrounding Global Run Valletta 2016 can be followed on facebook.com/globalrunseries and instagram.com/globalrunseries