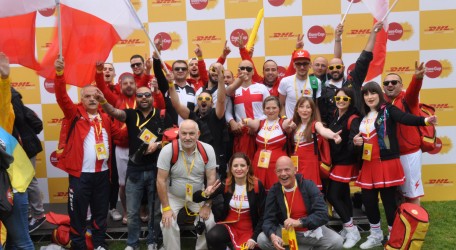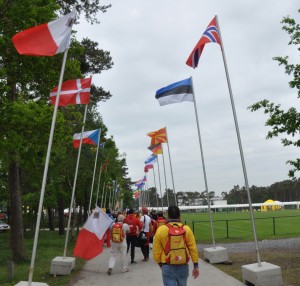 Over 3,000 DHL Express employees gathered in Lommel, Belgium, for the DHL Express EuroCup 2015, held from 22 to 25 May. A substantial contingent of 30 DHL Express Malta employees, including a football team, a team of Cheerleaders and supporters, was among them.
There was a football tournament with 48 teams from 40 countries and a Cheerleading tournament with 27 teams. The venue were the training facilities of SK Lommel, which included no fewer than 10 football pitches.
The Malta football team was drawn in Group H with five other teams: Denmark, H&G (Hubs & Gateways) France, Hungary, Slovakia and Ukraine, who all played 30-minute matches. Thanks to a single victory against Slovakia, the Malta team ended fifth in its group.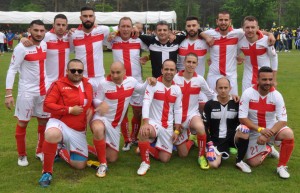 The football tournament was won by H&G Spain, with the United Kingdom as the runners-up. The Cheerleading tournament was won by H&G Leipzig, followed by the Czech Republic and Sweden.
The aim of this event was to combine sport with social activities, enabling staff members to meet their colleagues from across the European continent, building new friendships and rekindling old ones.
Charles Schiavone, Country Manager of DHL Express Malta, said: "This 2015 edition of EuroCup was a great success. The EuroCup enabled our staff to experience and demonstrate DHL Express positive behaviour and team spirit.
"Among DHL's goals are Results without Compromising on Respect, Speed, Passion, Can Do and Right First Time. This was an incredible weekend for all of us from Malta who attended, both on and off the pitch, and we look forward to the next edition."