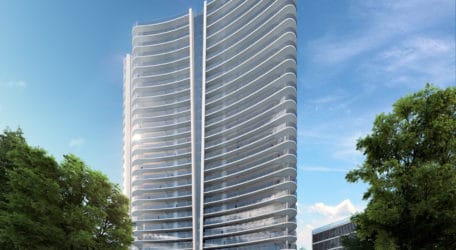 Townsquare Sliema is delighted to announce it has signed an agreement with world class design firm YOO, co-founded by revered creative director Philippe Starck, to produce the design concepts for its proposed quality mixed-use project in the heart of Sliema.
YOO inspired by Starck will exclusively design the interiors for the Townsquare Residential Tower – including the apartments, common areas and foyer – which features in the updated design statement submitted by the developers to the Planning Authority last July.
YOO joins a formidable project team that already comprises of award-winning architectural firm Martin Xuereb and Associates, as well as Milan-based retail and urban architects One Works, who have a portfolio of projects across the globe.
A spokesperson for Townsquare said: "Philippe Starck needs no introduction as oneof the greatest living designers today and we are thrilled that YOO inspired by Starck will be bringing their creativity and genius to Malta for the first time. Their talent willundoubtedly create concepts that will be transformational for our project."
YOO co-founder John Hitchcox said: "We are so excited to be working in Malta, andwith a team that shares our passion for regenerating valuable connections between people by creating new communities and enhancing how we live through clever andexciting design."
Since it was set up in 1999, YOO has worked with the world's most visionarydevelopers to design residential and hotel projects in over 32 countries throughout Asia, Australia, Europe, Africa, North and South America and the Middle East. Its creative directors also include Marcel Wanders, Kelly Hoppen, Jade Jagger and Steve Leung.
The Townsquare project, spread over a 12,000sqm site, will create around 7,500sqm of open space in the heart of Sliema and will comprise 159 apartments, retail outlets, offices and business centre, cafes and restaurants, and ample underground parking.
The Townsquare team are currently showcasing their plans for the project at an international fair in Dubai.
Further information may be obtained from the Townsquare Project Office in TignStreet, Sliema.