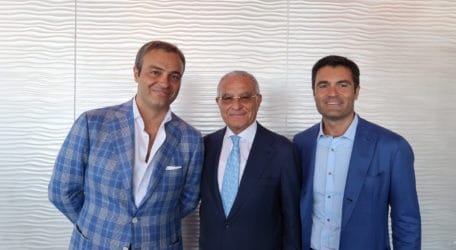 Palumbo Group has just secured complete control of Croatia's historic Viktor Lenac shipyard, acquiring an 80-per-cent share in the company and further strengthening the Group's position in the Mediterranean.
Owners of Malta's thriving shipyard in Cottonera, Palumbo Group's latest move will see the empire of Neapolitan businessman Antonio Palumbo grow to eight shipyards as he focuses on providing specialised offshore services and expanding the superyacht business.
"Acquiring control in the Viktor Lenac shipyard means we're casting our net as wide as possible to continue offering the best service for our clients in a cutthroat environment of cost-cutting," Group president Antonio Palumbo said.
"Malta's shipyard in Cottonera is strategically positioned at the centre of our network, as we remain focused to tap every opportunity and continue expanding our network," he added.
Situated on the northern Croatian Adriatic coast, the Viktor Lenac is one of Croatia's major shipyards, which traces its history back to 1896 and holds a long tradition in ship repair.
Today, the Viktor Lenac specialises in ship conversions and repairs and among its clients is the US Navy, which serviced several of its ships there in recent years.
When Palumbo Group had first acquired a 14-per-cent share in the shipyard in May, Viktor Lenac CEO Aljosa Pavelin had welcomed the move as an opportunity to create considerable synergy and merge expertise.
Shortly after this, Mr Palumbo had the opportunity to launch a public offer to secure majority shareholding, which he succeeded in acquiring in recent days. His priority is to continue consolidating the strengths of his shipyards — that include Malta, Naples, Messina, Marseilles, Tenerife, Savona and Ancona — to meet the market's demands and exceed expectations.
"I can assure everybody that our philosophy to innovate and embrace change will continue to guide us as we move forward with optimism and confidence."