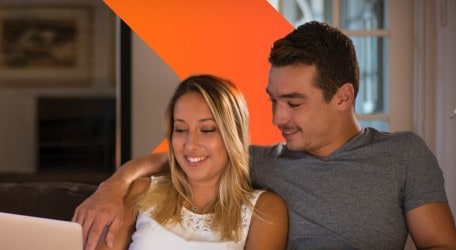 GO has revamped its Home Pack offering with new upgraded TV packages and internet speeds. Customers now have the option of choosing between two convenient and easy-to-understand Home Pack offers depending on their needs, both priced at €40 per month. Customers signing up for a new Home Pack will benefit from a free upgrade offer which includes 130+ TV channels including GO Stars and an 'On Demand' TV service for the first three months totally free
The main features of the new Home Pack offerings include internet with speeds from 70Mbps to 200 Mbps, as well as free 4G data with TV Anywhere. GO has also increased the number of high quality movies on GO Stars. New services include Premier League matches on TV Anywhere and On Demand features on GO Stars and GO Sports. The new Home Packs also offers unlimited mobile calls between four favourite GO mobile numbers.
Daniela Bagnaschi, Senior Manager – Marketing at GO, said, "GO's Home Pack is a household name in Malta, synonymous with high quality entertainment and connectivity. Its popularity is derived from having phone, internet, TV and mobile services in one convenient home package, offering customers both added value and peace of mind."
GO's Home Pack packages also come with a number of add-ons which customers can make use of depending on their particular needs. For example, customers who wish to increase their internet speed to 500Mbps can do this through an add-on, starting from €25 per month.
More information on GO Home Pack is available from all GO retail outlets and exclusive resellers. Details are also available on the go website at www.go.com.mt or by calling GO Customer care on 80072121. Terms and conditions apply.