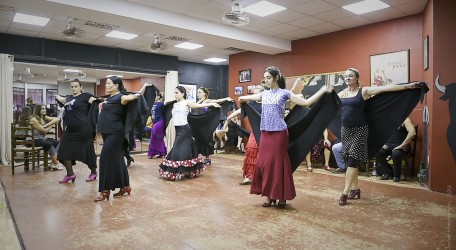 AMOR – An evening of music, dance and much more
Alegria Academia de Baile Flamenco presents "Amor", a flamenco dance performance, produced and directed by Ingrid Sciberras.
Inspired by the Maltese legend 'L-Gharusa tal-Mosta', the performance interprets this known story through pure traditional flamenco music and dance, together with baile estilizada (sytlised flamenco). Keeping in the tradition of previous academy performances, the evening will also include an element of live music, and this year's special guest artist is acclaimed percussionist Renzo Spiteri who will enchant the audience with his extraordinary instruments, the Hang and the Tarbuka.
Another notable twist in this performance is the fusing of flamenco with local traditions. The evening will feature a touch of Maltese music and traditional folk singing (ghana) with a guest appearance of Joe Grech. Adding to the large dose of music and dance, the evening also offers other attractions. There will be an exhibition and sale of paintings by Alan Pace in the foyer of the theatre prior to the performance, as well as Tio Pepe sherry tasting directly from Jerez de la Frontera, Spain, sponsored by Demajo Group. A taste of Go & Fun health drinks will also be offered to all guests attending the performance.
The event will also be giving a helping hand towards Cancer Research through the Research Trust (RIDT) of the University of Malta, with a contribution from the tickets sold going to this worthy cause.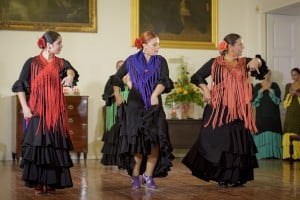 Performances are being held at Salesian Theatre, Sliema on Saturday 26th November at 8.00pm and Sunday 27th November at 7.30pm. For the first time, Alegria will also be staging its performance in Gozo on Saturday 10th December at 7.30pm at the Don Bosco Oratory Theatre, Rabat, Gozo. Both venues are provided with ample parking spaces. For Tickets email [email protected] or call 9949 5187