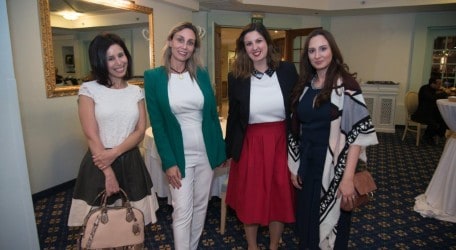 Pictured above: Blogger/Stylist Caroline-Paris, Romu​alda Vella from ManganoMalta, Julia Grech, AX-Hotels Group, Marketing Manager and Stephanie Xerri Aguis from Style in Transit
The Victoria Hotel in Sliema recently inuagurated a €2.5 million refurbishment project. This four-star hotel forms part of the AX Hotels group. At the ceremony of the inauguration of the hotel, the Manager of The Victoria Hotel, Kevin Callus said that extensive works were carried out in the lobby, the Copperfield's Restaurant, the Penny Black Bar, the guest rooms, gym, indoor pool and conference hall. The Victoria Hotel project was the second major investment by AX Hotels in two years, following a €9 million refurbishment at the Seashells Resort at Suncrest.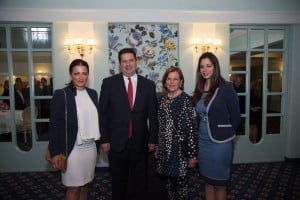 Tourism Minister Edward Zammit Lewis attended this event and praised the work done by AX Hotels.