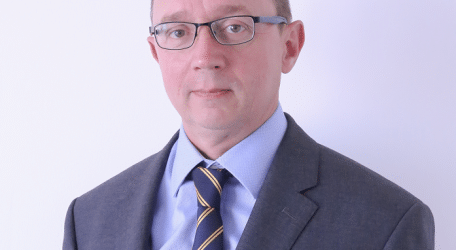 AX Holdings has announced the appointment of Mr Michael Warrington as the new Chief Executive Officer of the Group. Mr. Warrington has been with the AX Group for over 16 years and has worked closely with Chairman and now former CEO, Mr. Angelo Xuereb. The latter, due to the company's rapid expansion, decided to separate his two previous roles as Chairman and CEO of the Group and appointing Mr. Warrington as the new CEO of AX Holdings.
Michael Warrington is a Certified Public Accountant and a Fellow of the Malta Institute of Accountants, as well as an Associate Member of the Chartered Institute of Bankers in the United Kingdom. He holds a Masters Degree in Financial Services from the University of Malta. Mr. Warrington is also a director of AX Investments plc and of Forthnet SA. He has held various board positions with private companies and public listed entities.
"We are happy and proud to announce the appointment of Michael Warrington as CEO. Throughout his career Michael has amply proved his leadership skills and gained an impressive track record in his respective working field. We are confident that this appointment will continue to deliver the strategic direction to the whole group in realising the desired corporate objectives and goals," said Mr. Xuereb.