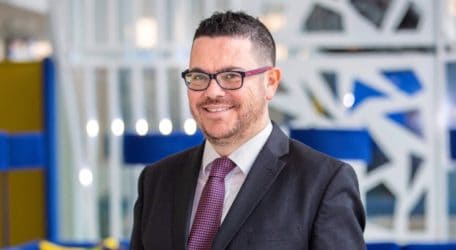 Calamatta Cuschieri has announced the appointment of Franco Aloisio as Head of Marketing and Communications. This appointment was made in view of the company's continued growth in the financial services sector in Malta and abroad.
Mr Aloisio, who joined the firm in October 2018, brings with him over 20 years' experience in the area of marketing and corporate communications in various sectors such as financial services, telecommunications, insurance and journalism/ media. Prior to joining Calamatta Cuschieri, he was Head of Communications of HSBC Bank Malta plc and sat on the bank's executive committee. Earlier in his career, he occupied the role of Head of Marketing and Communications of GO plc, and prior to that he worked in marketing, public relations, market research and media with various organisations.
In his role, Mr Aloisio is responsible for Calamatta Cuschieri Group's marketing and communications strategy, and has been tasked with managing and strengthening Calamatta Cuschieri's brand, products and services in line with the overall vision and strategic roadmap of the firm.
"We are proud to welcome Franco on our team. He brings significant experience which will help us to continue to consolidate and grow the way we communicate our brand, with a view to retain Calamatta Cuschieri at the forefront of the financial services sector in Malta," said Alan Cuschieri, Co-CEO of Calamatta Cuschieri.
Calamatta Cuschieri is one of Malta's largest financial services firm that pioneered the local financial services industry as early as 1972. The Group currently employs more than 160 people, and offers a wide range of services including Investment Advice, Live Online Trading, Life Insurance, Savings Plans, Pension Plans, Wealth Management, Software Development and Marketing services amongst others. Calamatta Cuschieri is also the representative and main distributor for UBS Funds in Malta. For more information please call on 25 688 688 or visit https://www.cc.com.mt
___