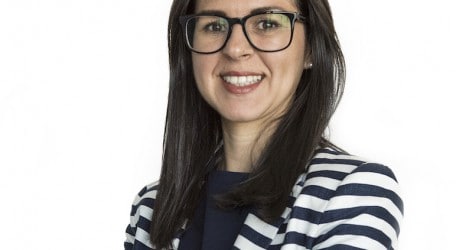 Ms Luana Scicluna joins the Group's tax arm, ARQ in TAX
ARQ Group is pleased to announce that Ms Luana Scicluna has joined the firm in the position of Tax Manager with effect from 17th April 2017. Ms Scicluna, previously Manager within the Tax and Legal Services Unit at PwC (Malta), joins the Group's specialised Tax Team, ARQ in Tax.
Ms. Scicluna brings considerable experience following an eight-year tenure within PwC, where she specialised in International Tax and also assisted clients on restructuring projects, given her extensive knowledge on Tax on Capital Gains. The role also exposed her to corporate restructuring and succession planning, tax compliance and calculations, as well as training and job mentoring.
An accountant by profession, concluding her Bachelors of Accounts (Hons) at the University of Malta in 2009, Ms Scicluna then furthered her studies in taxation through a Diploma in Taxation and an Advanced Diploma in International Taxation.
Nicky Gouder, ARQ Group's Tax Partner, said "We are very pleased to welcome Luana to our Team. She brings expertise and experience to our specialised tax unit, ARQ in Tax. This appointment gives us more confidence in ensuring that we continue to provide value added advice and solutions to our clients in an ever changing environment".
For more information, please visit www.arqgroup.com