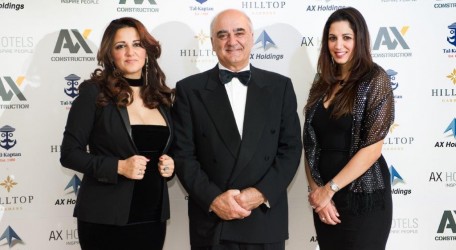 Pictured Above: Claire Zammit Xuereb, Anglu Xuereb, Denise Xuereb
The employees at AX Holdings attended a 'casino' themed staff party which was held earlier in January at Villa Arrigo, San Pawl Tat-Targa. The attendees were from all departments and sectors of the group; construction, tourism and healthcare. They all celebrated the successful year and mingled during this annual staff event hosted by the founder and Chairman of the AX Group of companies, Mr Angelo Xuereb.
AX Holdings is one of Malta's leading private companies. Today the number of employees working across the group is 800 people, making AX Holdings one of the biggest companies locally.