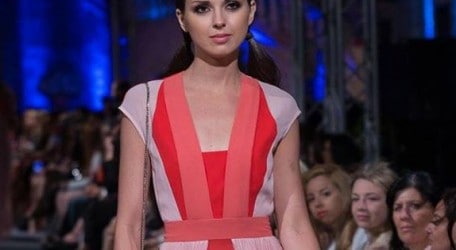 Malta's largest fashion house hosted its second glamorous fashion event, showcasing its impressive portfolio of leading international fashion brands, in the grounds of the Prime Minister's official residence, Villa Francia, Lija, on 11 May, 2017.
At the end of the event, DIZZ Group made a €5,000 donation to The Marigold Foundation. Forty models displayed various spring-summer collections before a select audience of 250.
The brands, for women, men and children, included Elisabetta Franchi, Liu·Jo, Trussardi, Paul & Shark, Harmont & Blaine, Brooks Brothers, Guess, Max&Co, Calliope, Terranova and Goldenpoint.
Also entertaining the guests for the evening with live performances were Ira Losco, Christabelle Borg and Frederica Falzon. In her turn, Christabelle teamed up with TV presenter Owen Bonnici to compere the delightful evening.
"We thank all those who accepted to be part of this successful event, all those who enabled us to make this donation to The Marigold Foundation and our sponsors, General Soft Drinks – Coca Cola, Dean Gera Hair Salons and the Make-up Store," the CEO of the DIZZ Group of Companies said.