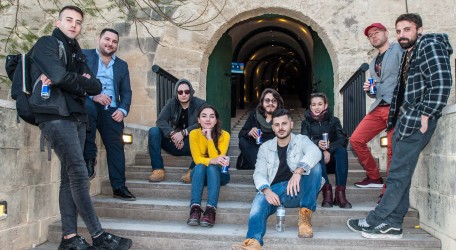 Red Bull is giving artists the opportunity to be part of the Red Bull Curates: The Canvas Cooler Project, where up and coming artists will be challenged to turn blank Red Bull Coolers into works of Art.
After an open call that lasted for over a whole month and where almost 50 artists applied to be chosen, the judges finally picked the ten artist that will take part in this year's Valletta special edition. All coolers of this year's edition will be placed in some of Valletta's trendiest bars, pubs and restaurants.
Aleksandar Vojvodic, John Mark Sammut, Bernard Montebello, Belen Parades, Joshua Parlato Trigona, Fran Borg Costanzi, Gabrijela Parigros, Daneil Romero Cala, Zach Ritchie and Edgar Farrugia are this year's artists who will work on the project.
Artist will now have a whole month to complete their works and with coolers finished off during a live painting session at Valletta on Saturday 3rd March. Coolers will be exhbitied at the St James Cavalier between March 13th and Sunday 19th March.
For more information and updates about the event join the Red Bull Curates: Canvas Cooler Project Valletta.