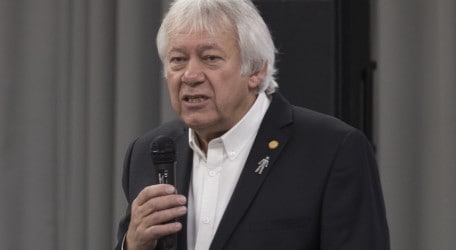 Learn and Practice networking skills at BNI's evening event
Following the success of Malta's BNI International Networking Week event last February, Malta BNI is holding – for the first time – an evening networking event, on Tuesday 24th April 2018, at 5.45pm at The Palace Hotel in Sliema.
BNI referral marketing expert Gavin Bain (pictured above) will be sharing his business networking expertise during a workshop entitled: "Facts tell; Stories sell". Members from the six BNI Malta chapters and guests will learn how to expose their business in the simplest and easy way, how to capture the interest of people, whilst empowering them to want to refer their business by word of mouth to new potential clients.
Malta BNI National Director David Bullock said: "This is a great opportunity for both young and established entrepreneurs, and those who work in the sales and marketing fields seeking to broaden their contacts and build new business relationships through networking."
The workshop will be followed by a structured table networking session giving an opportunity to everyone to deliver a 60-second introduction and exchange business cards with all participants present. It is recommended that one takes about 100 business cards to distribute at the event.
The evening will culminate in a buffet dinner at the hotel's restaurant for those who wish to stay on and continue their business networking.
Registrations open at 5.45pm while welcome refreshments will be served.  Participation fee for the main event (workshop and table networking) is €10 inclusive of VAT. While the fee for both the main event and buffet dinner is €30 inclusive of VAT.
The six Malta BNI chapters – all named after Grand Masters – hold their respective weekly meetings at 7.00am, except Pinto de Fonseca Chapter who meet at The Palace Hotel, Sliema at 12:45pm (Tuesdays).
The other chapters are Verdala Chapter at The Palace Hotel, Sliema (Tuesdays); de Paule Chapter at Hilltop Gardens, Naxxar (Wednesdays); Wignacourt Chapter (Wednesdays) and De Redin Chapter (Fridays) at be.HOTEL, St George's Bay; and La Valette at Casino Maltese, Valletta (Thursdays).
Bookings and payments can be made with the leaders of any of the six BNI Malta chapters. Further information about Malta BNI and its chapters, please visit www.BNI.com or contact Carmel Bonello at [email protected] or George Bonello on 99471121 or at [email protected]