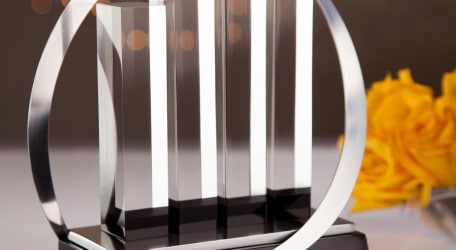 Nominations for the 2018 Malta EY Entrepreneur of the Year™ Award open today and will run until 9th February. The competition is open to entrepreneurs from all sectors, established and new.
The EY Entrepreneur of the Year™ Award was launched in the US in 1986 and has now spread to 165 cities in over 60 countries. It is the world's biggest and most prestigious business award for entrepreneurs and the only one with a truly global dimension.
The Maltese winner will be flown to Monaco to compete for the grand prize, the EY World Entrepreneur of the Year™ Award. The event brings together national winners from more than 60 countries, selected from a pool of over 5,000 nominees.
Entrepreneur of the Year™ alumni include some of the most influential, innovative and exclusive entrepreneurs in the world; Guy Laliberté, the founder of Cirque de Soleil, Amazon founders Jeff Bezos and Reid Hoffman, Formula One's Eddie Jordan, Google's Sergey Brin and Larry Page and Howard Schultz of Starbucks to name a few.
Ambitious young entrepreneurs can apply too. The EY Rising Star Award will be presented to a contender running a high-growth business that is generating excitement market. The winner of this award will also attend the World Entrepreneur of the Year™ event.
Last year, Alfred Pisani, chairman of Corinthia Group, and David Vella, co-founder and CEO, Altaro Software, won the Maltese EY Entrepreneur of the Year™ and EY Rising Star awards. In June, they joined the winners from all over the world in Monaco.
Ronald Attard, managing partner at EY Malta, commented: "Malta has some great entrepreneurs and we were delighted with the calibre of last year's winners and nominees. It is truly rewarding for us to be giving, every year, a Maltese entrepreneur or business the chance to compete with the world's best and a shot at the title."
"Watching Corinthia's Alfred Pisani proudly compete against US winner Bill Marriot and other global business leaders in Monaco was a fantastic experience. I highly encourage any entrepreneur who is active in Malta to consider participating."
To be eligible, nominees must either be Maltese or have been operating a company based in Malta for at least two years. Anyone, including employees, company advisors and financiers can nominate an entrepreneur, with the latter's consent. Many of the nominations come from the entrepreneurs themselves.
Just being nominated can elevate a company's profile through exposure to other entrepreneurs, sponsors, judges and guests. The winners also benefit from significant international visibility which could drive the next phase of their company's growth.
The EY Entrepreneur of The Year Award™ is judged by an independent panel made up of key figures from the Maltese business community. The 2018 judging panel includes Joseph Gasan, chairman, Gasan Group; Bernie Mizzi, director, Chiswick House School and St Martin's College; Andy Beane, CEO, HSBC Bank Malta plc; Frank Farrugia, president, Malta Chamber of Commerce, Enterprise and Industry; and Paul Abela, president, GRTU.
To assess nominees, the judging panel looks for evidence of the following entrepreneurial traits: entrepreneurial spirit and vision; financial performance and business growth; innovation; community impact and personal integrity.
To apply and for further information visit www.eoymalta.com